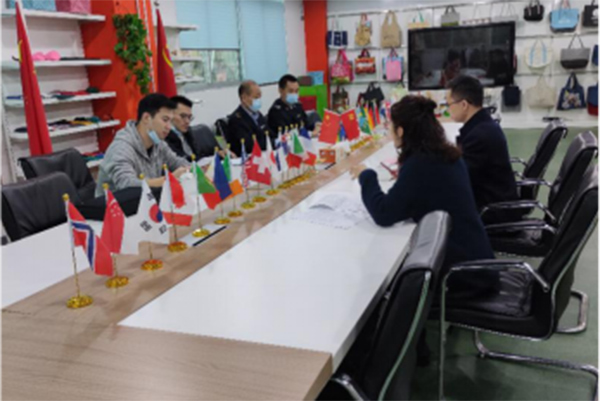 With the Spring Festival approaching, in order to do a good job in epidemic prevention and control, on January 7, 2021, Haicang District Health Bureau, Haicang District Emergency Management Bureau, Haicang District human resources and Social Security Bureau, Haicang District Bureau of industry and information technology jointly visited Xiamen FeiFei Bag Co., Ltd.
Mr. Joe Lai, general manager, attached great importance to the joint visit and led the company's management team to receive it seriously.
During the interview, the visiting leaders listened to the report on the epidemic prevention work of FeiFei, and refined and strengthened the preparation work and specific process of anti-epidemic materials. Visiting leaders advocate workers to stay in Xiamen for the Spring Festival, advocate Online New Year greetings, and encourage flexible holidays.
General manager Joe Lai actively responded to the government's initiative to employees to stay in Xiamen for the new year vacation, to provide more convenient and thoughtful humanistic care for the employees who stay in Xiamen, so that the employees who stay in Xiamen for the new year can feel the warmth of reunion at home.
---
Post time: Jan-21-2021